BTS DYNAMITE, RELEASE BREAKDOWN
PLATFORMS, GOALS & HOW WE CAN ACHIEVE THEM

via @btsanalytics
UNTIL RELEASE
Teaser 1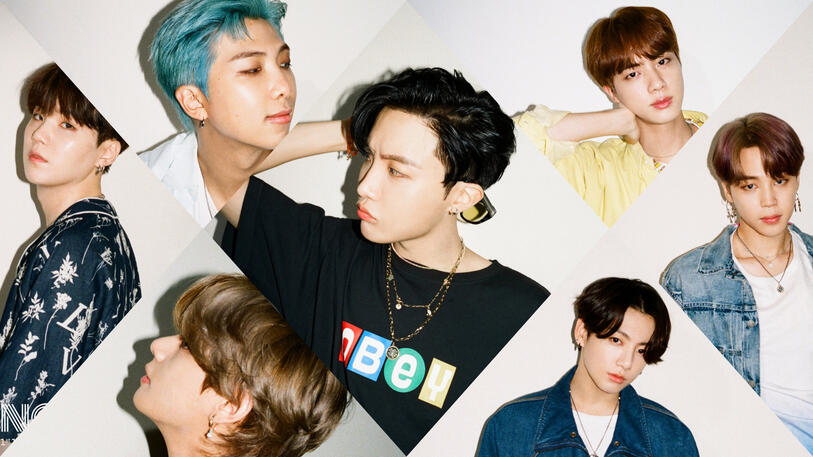 Teaser 2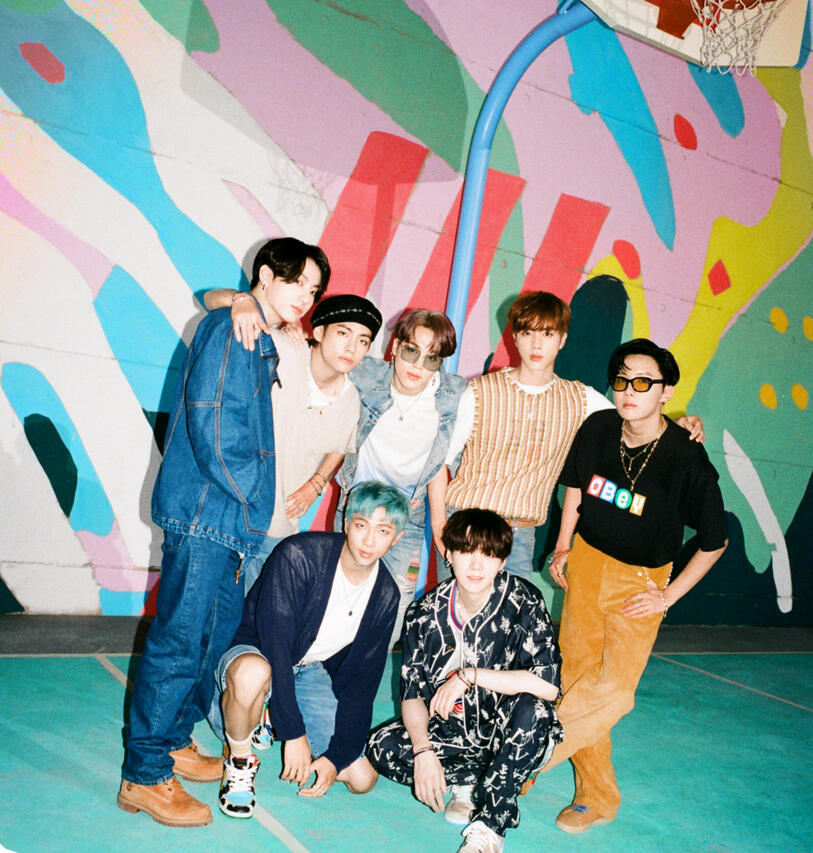 Teaser 3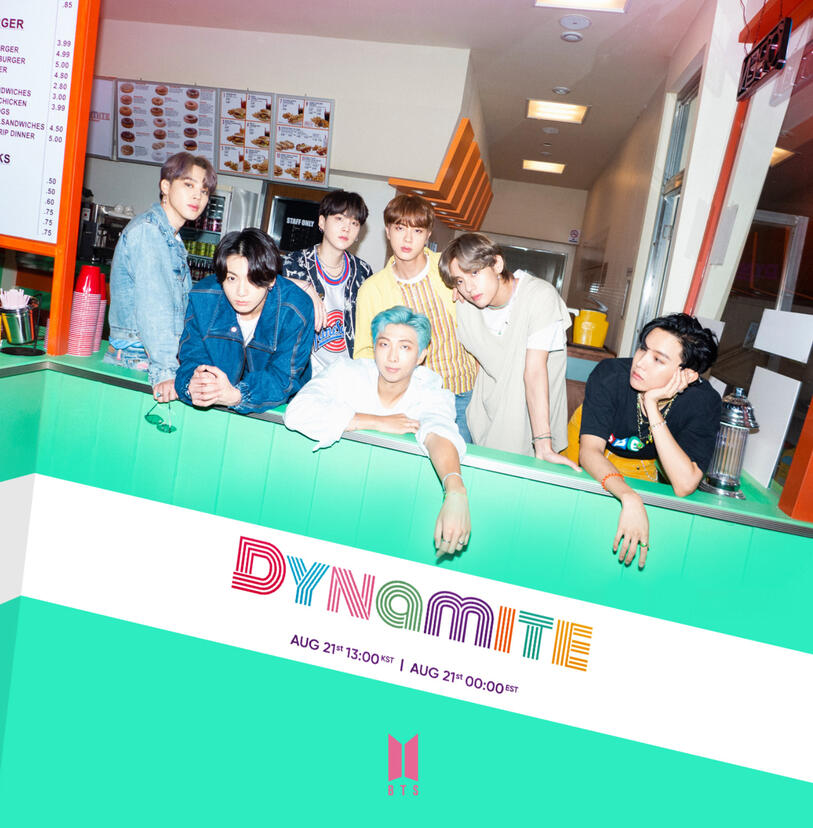 Official MV Teaser
Countdown Live - YouTube Premiere
Official MV release
Comeback Spot Live (VLive)
Interview @ MTV Fresh Out Live
Interview at NBC Today
Dynamite 2nd MV release (b-side)
Dynamite at MTV Video Music Awards
DYNAMITE ON BILLBOARD (USA)
Billboard is the music industry standard record chart in the United States & Canada for songs/albums/artists. The three main BB charts are:

• Billboard 200 (albums)
• Billboard Hot 100 (singles)
• Artist 100 (weekly artist ranking based on album/track sales, social engagement, radio play, streaming)

To help achieve #1 on Hot 100 for Dynamite, US ARMY can:

• Pre-order available digital copies (MP3 + Instrumental) of BTS's Dynamite via bts-dynamite.us (avoid bulk buying, max 4 copies of each available format per transaction | remember to redeem your purchase on your computer on the day of the release)
• Buy Dynamite on iTunes upon release
• Watch & share Dynamite MV on YouTube upon release
• Stream Dynamite on official streaming services such as Spotify, Apple Music, etc. (premium user streams are weighted more towards the chart)
• Shazam Dynamite to encourage radio-play at stations across the country
• Request for Dynamite to be played at your local radio stations
• Share your celebration of the release with family and friends, online and offline!
---
<DYNAMITE> GOALS:

#1 Billboard Hot 100
Spend over 10 weeks on Hot 100
---
BTS milestones on Hot 100 so far (Aug 8, 2020)

• ON: 2 weeks, peak #4
• Boy With Luv: 8 weeks, peak #8
• FAKE LOVE: 6 weeks, peak #10
• IDOL: 3 weeks, peak #11
• MIC Drop Remix: 10 weeks, peak #28
• DNA: 4 weeks, peak #67
• Make It Right (feat. Lauv): 2 weeks, peak #76
• My Time: 1 week, peak #84
• Filter: 1 week, peak #87
• Waste It On Me: 1 week, peak #89
• Make It Right: 1 week, peak #95
---
DYNAMITE ON YOUTUBE
<GOALS>
90M-100M in the first 24 hours
7M likes in the first 24 hours
200M views within 7-9 days
YouTube #1 trending by country

Tips: do not loop the MV to avoid bot-like behaviour, stream the MV on different devices, share the MV's link on different social networking sites to help it appear on the trending videos list, send the MV link to friends & family

YouTube Music premium trial
---
DYNAMITE ON SHAZAM
Shazam is an app that identifies music through the microphone on your mobile phone.

You can 'Shazam' BTS' songs anywhere you hear them around the world!

It is not a streaming platform. Shazam's data is shared across radio stations in order to determine what songs are topping the Shazam Global/Country charts or those that are increasing in popularity. This will also allow radio stations to add the most popular songs on rotation - so we can help make BTS' tracks be heard on radio more often!


<DYNAMITE> goals:

24 hours: 250K

Global | Week 1: 450K-500K, Top 10

Global | Week 2-4: 100K Shazams per week, Top 20

Country/Area charts | Week 1: Top 10 | Week 2-4: Top 50
---
DYNAMITE ON TWITTER
BigHitEnt (where BTS comeback teasers, concept photos and new MV links are first shared)

To ensure a healthy fan environment:

• Participate in streaming/creative projects whenever possible
• Block + Report malicious/hateful accounts
• Avoid engaging with hate comments or troll accounts
• Celebrate & enjoy the music alongside each achievement!
---
DYNAMITE ON SPOTIFY
<GOALS>

GLOBAL:
1st day: 7M Global streams (aim #1 on chart)
1st week: 30M-35M Global streams

USA:
1st day: 2M-2.5M US streams
1st week: 8M-10M US streams

The biggest debut on Spotify's Global chart to date is 7.74M streams.

TIPS: do not loop the song, do not leave on mute while playing, turn off auto-play to avoid random songs playing, pre-saving Dynamite will help ensure our streams are counted as legitimate , create 'Dynamite' focused playlists by placing it between every 3-5 songs with a total of 20-30 tracks (other BTS songs + artists of your choice) within the playlist, See playlist example and tips via @BTS_graphs here.
---
DYNAMITE ON ITUNES / APPLE MUSIC
iTunes: where you buy the song | Apple Music: where you stream the song

If you have purchased Dynamite on iTunes but will also stream on Apple Music, delete the 'Dynamite' download from your library until a (+) sign shows up next to it to make sure your Apple Music streams will count.

Gifting the song will not account for the Billboard Hot 100 chart.

iTunes is available to install on computers for non-iOS users and can be used to purchase Dynamite.

<GOALS>
Top 5 Apple Music Global Chart debut
Maintain 'Dynamite' in Top 30 of Apple Music Global Chart
#1 iTunes Worldwide Song Chart
#1 on iTunes in over 100 countries

To know country focused goals, you can contact/check your local fanbases.

Boy With Luv is BTS's highest charting song on Apple Music's Global chart (peak #6)

BTS highest iTunes No.1s:
Sweet Night, V - 116
Your Eyes Tell - 110
Black Swan - 105
Moon, JIN - 104
---
DYNAMITE ON InstagrAM
Share + Follow + Like + Comment on BTS' posts via their official Instagram page.

Instagram engagement counts towards Billboard Social 50 Chart.


<DYNAMITE> personal goals you can take up:

• Share the track MV/song to your story to draw in unique listeners
• Use hashtags #BTS, #MUSIC when uploading a public story
• Like/repost BTS's comeback teasers to boost engagement/encourage listeners
---
DYNAMITE ON FACEBOOK
Share + Follow + Like BTS' posts on their official Facebook page.

Facebook engagement counts towards Billboard Social 50 Chart.
---
DYNAMITE ON RADIO
One of the best ways to get the public hearing BTS' songs is by requesting radios across the world to play them. Radio DJs can help get BTS known to the general public and play an important role in giving listeners a musical experience.



Radio is also a massive popularity driver and plays a huge part in music discovery. The more people get to hear BTS on radio, the more familiar they become with their music!


How can you help BTS' <DYNAMITE> be heard regularly on radio?

• Shazam Dynamite if you hear it on radio/in public to increase its exposure among radio stations worldwide
• Request your local radios to play BTS' Dynamite following its release
• Watch out and vote on social media polls by stations where BTS can receive radio airplay
• Check with your country fanbases regarding national/local radios
• Turn the radio on more often to get the chance to request BTS during requesting hours / either by phonecall, email, text or social media
---
DYNAMITE ON WEVERSE
Official announcements regarding release times, merch (US/WW) & notices.

By joining BTS's official Weverse you can watch BTS's Weverse stories & interact with their posts.
---
DYNAMITE ON VLIVE
BTS mark the celebration of their releases through VLive. The 'Dynamite' Comeback Spot Live will be held on the 21st Aug (7:00PM KST)
---
DYNAMITE ON TikTok
Don't hesitate to promote and enjoy Dynamite (edits, promo, dance) on TikTok before/upon release!
---
Above all, your enjoyment of BTS's releases comes first! Celebrate the upcoming release as creatively as you wish to! Comeback goals are released before every new release so that we can all help make BTS's release/s as successful as possible.